An Aussie's experience of pitching in the US
Did someone say Opportunity? I was already Texas-bound to give my personal take on global trends in digital kid's media, so when the Summit organisers opened applications for an integrated pitch event I filled out the form with a determined "pick me" focus. What better way to test your product and business model than in front of 200 people within your target sector!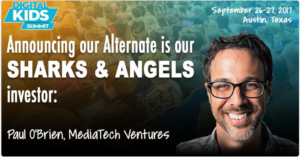 A week or so later, a twitter notification popped up on my phone. I'd been tagging in a link to a video announcement. I was to be the alternate so if any of the other 3 startups pitching couldn't present, then I would take their spot.
As a featured highlight and the closing event for the Summit, it was important to get their inaugural pitch event right. To achieve this the organisers brought in Matt McBeth from Pi Lab and Edwin the Duck to be the session moderator and pitch coach for 3 sessions for the presenting teams. What a bonus, I got the benefits of coaching sessions without the pressures of having to be onstage.
Weekly 5
am Skype calls began and I'd jump online blurry-eyed to see a bunch of smiling faces who'd already put in big work days. In an embarrassing introduction, I came onto the very first call for the last 5 minutes (this seems to have become the norm for me on international calls!). Matt was a stellar coach. Across just a few interactions he had transformed four nervous founders and an enthusiastic organiser into a tight supportive cohort who felt like old friends when we all got to meet in person.
Sprung in stealth mode! One of the tips Matt suggested was to research the VC/angel panel to understand their backgrounds, business status and what things interested them. So I did, and I got caught after subscribing to one of their newsletters by an astute company COO looking us up and emailing me to inquire how I'd found them from Australia. Honesty really is the best policy and what followed was a fun email chain which facilitated easy on-the-ground introductions when I arrived.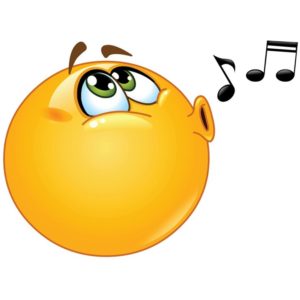 "I saw your inquiry on our website and wanted to reach out to see how we can help. 
How did you hear about us? My kids are now 9 and 12, so I totally get it!" 
After our third hour-long coaching call, Matt offered to continue the weekly sessions so we became a kind of Pitch 101 incubator. Whilst that could have been because we weren't quite polished into consummate performers, knowing Matt to be the giving and caring person he is, it was more that he could see the value we were taking and was enjoying seeing our improvements each week.
We learned more than just pitching tips, like the importance of being a Compassionate Founder versus Passionate Founder and finding our Desperate Customers. We helped each other and each week our pitch decks and presentation content improved significantly. These sessions were a significant contribution to the success of my US trip and I made improvements to my business model based on what I learned. I won't give away who, but amazingly one of us had a complete product pivot in the week prior and still nailed their pitch.
Coincidentally just like us at Wantu each of the 3 other pitching startups was very focused on what became an unofficial theme of the Summit, using cross-media technology to encourage social interaction and play. I could not have picked a better bunch of people to share my early Thursday mornings with. Thanks, Matt, Amy, Gonzalo from Piplupa, Meredith from Tinkercast and Erin from ReillyWorks.
I was the "early-stage" placeholder and feel privileged to have shared the spotlight with such able and proven entrepreneurs who are successfully creating products which are impacting hundreds of thousands of children worldwide. And share a stage I did, because following Matt's suggestion to reformat the session, the group collectively decided to have 4 rather than 3 companies pitch. It was so wonderful to know that three other founders, keen to progress their own businesses, were so supportive of me doing the same.
That support continued in the lead-up to the final Conference event – ours. Day One of the Summit was great, we attended so many excellent sessions. The morning of Day Two was the same, then the nerves crept up. I ended up skipping the last presentation before ours to pace around the building outside doing some last-minute practice. It was reassuring to see Gonzalo doing the same and we exchanged empathetic looks whilst dodging squirrels. After 11 days in Texas, I no longer think squirrels are cute!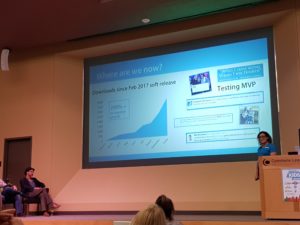 Due to winning the alphabet lotto with my first name I began the pitches, so I got to relax and enjoy the watching others after me. I felt proud of how far they (and I) had come from our first Skype meeting 6 weeks prior. I was happy with my presentation, only wavering around a few lines and coming in about 5 seconds over my allotted 5 minutes.
The session was unusual in that we were required to leave the room as the "judges" discussed the pitches, however, the content was videoed and we'll get to watch it back for feedback later. I'm keen to see it as an audience member stated during the Q & A session when we returned that it was the best session of the whole Summit. That is saying something because the whole conference was full of high-quality presentations.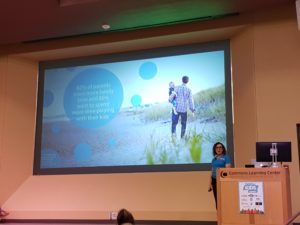 The VC/Angel panel consisted of 3 well-known Austin figures, all experienced entrepreneurs themselves. Paul O'Brien from MediaTech Ventures, Mike Millard from PitchaKid and from the just-launched Mass Challenge Texas; Joe Milam from AngelSpan. These panel members didn't just disappear after the Summit, but continued to add value for me across meeting at other events, making introductions and even shouting a traditional Texas lunch!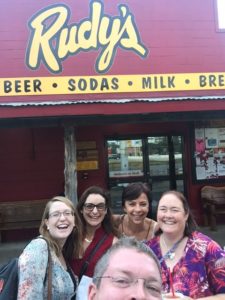 In the closing remarks, the judges asked if I was available to return to Austin for SXSW. I tend to say yes to way too many things, but an instant yes to that question was easy. To even walk into the SXSW Startup Village would be an awesome experience, so I'll be staying close to the Summit organisers to see what opportunities next March holds! And I want to go back for more BBQ from Rudy's!
Pitching is not an easy thing to do for most people, certainly not for me, but it is an essential part of validating and growing a business. Whether you are pitching for customers, media, partners or investors if you have an opportunity to spruik what you do – take it!
You can never get enough practice and who knows what might come out of it?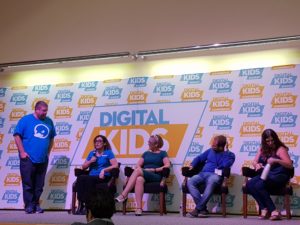 Take advantage of every opportunity (that fit your goals!)
Coming soon …. Startup Land, Austin-style
---
Also published on Medium.