Just like cooking the same things for dinner, ideas for different things to do with kids are hard. For anyone who finds themselves re-watching Frozen on repeat or playing "eye-spy" more often than you would ever wish on anyone – I feel you.
Today, electronic devices are often used as a provider of entertainment for bored kids. But, what if there was an app that actually used technology to create meaningful family fun away from screens? Technology is an important and positive addition to our lives and future. But, balance, face-to-face communication, independent thinking and social play is also essential for well-being.
And that's why I created KidsWantU.

How KidsWantU started
Being a Parent
As a mother of two, I know exactly what it's like to be a parent. It is great, but sometimes you just feel so guilty. Take your pick on any day but an example is feeling guilty for being too tired to have the creative energy to come up with new fun activities to do with the kids.
When my sons were young, I used any occasion as a fun educational opportunity. I wanted my boys to became well-rounded humans. I introduced them to as many different experiences as possible. Soon our home became a regular gathering place for the neighbourhood kids. When their parents and teachers asked for the activities I had created, I knew I had something to share.
The Pitch That Started it All
One day I found an ad in the local newspaper for a pitch competition. Yep. With no knowledge or experience in pitching, or app development, I entered it. Thank goodness for Google, Shark Tank, and free online courses. I even taught myself to build a prototype! I sent it to everyone I knew on Facebook, got feedback, and made improvements. Although I was terrified, I won!
(Here's a photo from the second pitch comp I won!)
The Need for KidsWantU
Our original app "Wantu", gained over 4,000 downloads. During this time, we asked parenting influencer Mums: "What's your biggest frustration or guilt with being a busy mum?" The recurring words were "juggling" and "not enough time."
The idea was born: KidsWantU.
Ever since then, it became my mission to help parents and carers spend more quality time together with their kids. And this means doing activities that are fun for everyone.
What is KidsWantU?

KidsWantU is quality time in the palm of your hand. The app provides interactive activities that can be done instantly, anywhere, anytime. It's designed to do all the heavy thinking for you!
It's customised with activity ideas for different interests, ages, place and time frames – without having to buy anything. That's what makes KidsWantU so exciting. We use technology to provide personalised experiences together – away from technology!
App Features
KidsWantU has some fantastic features like the following:
Over 100 instantly available activities to choose from
All activities take up to 15-30 minutes
All activities use common household objects, if anything at all!
Easy to follow, step-by-step instructions
Gamification for rewards that adds to the engaging and exciting experience
An insightful dashboard where parents can see how much time is spent with each child, and what types of activities are played the most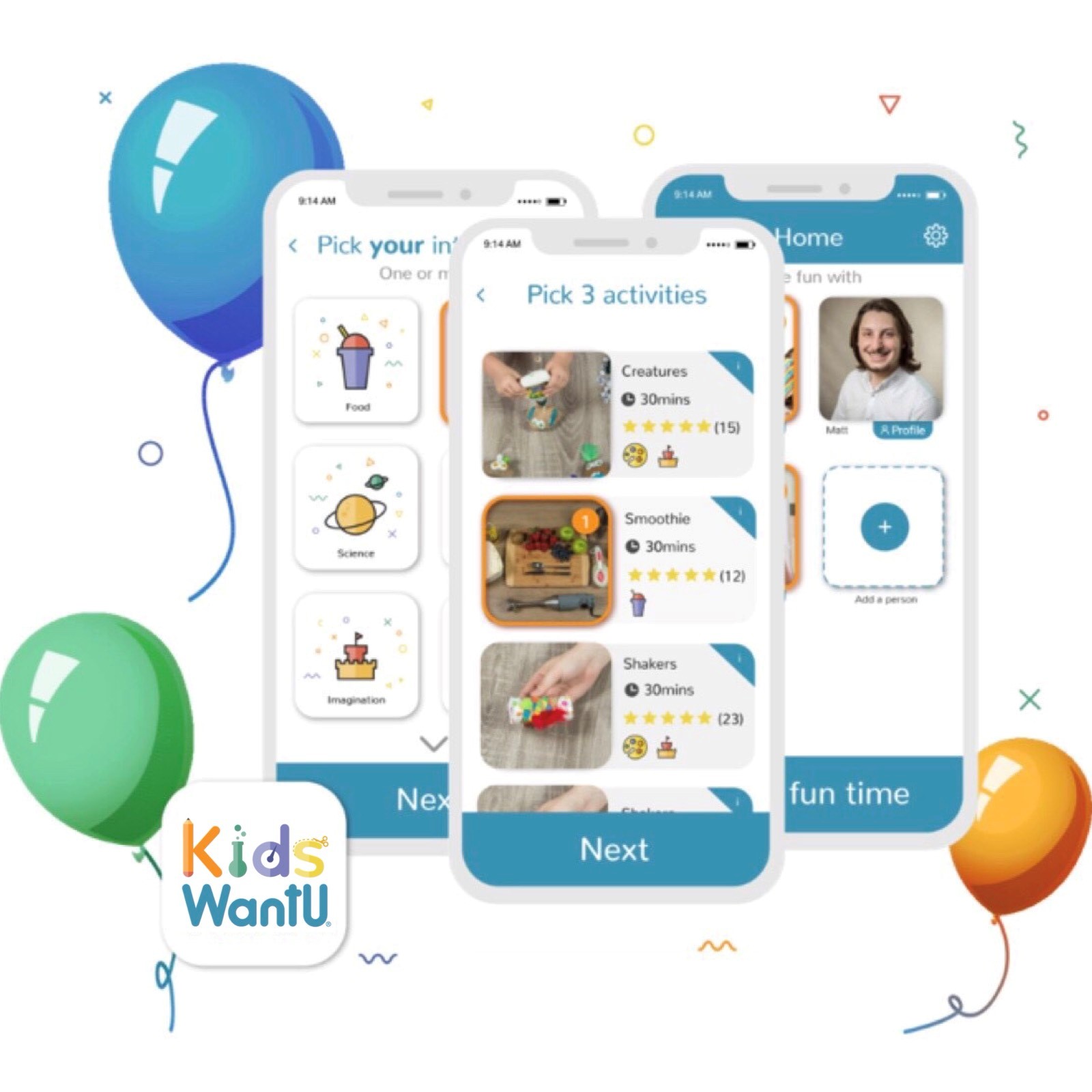 Is KidsWantU right for you?
KidsWantU is aimed at parents and carers of 2 to 10 year-old kids. In fact, as the parent or carer you get to choose which activities you and your kids will enjoy doing together. This ensures that your kid isn't the only happy one having all the fun! KidsWantU was designed with the parent in mind, making sure that there's ideas that you, the adult would enjoy.
How To Use the App
Quick Setup
KidsWantU has quick and easy onboarding, so you can customise which activities are suggested to you. They're personalised to:
Your kids' age
Both you and your kids' interests
How much time you're willing to spend, and
Whether you want to play inside or outside
When You're Ready to Play
When you're ready to spend some fun time with your kids, you get to preselect 3 activities. These will appear as 3 interactive balloons on the screen. Your kid will then be able to pop one of them to reveal their "surprise" activity. You then look at the step by step instructions, before putting the phone down to have fun away from the screen! Yep, making memories together is as easy as that!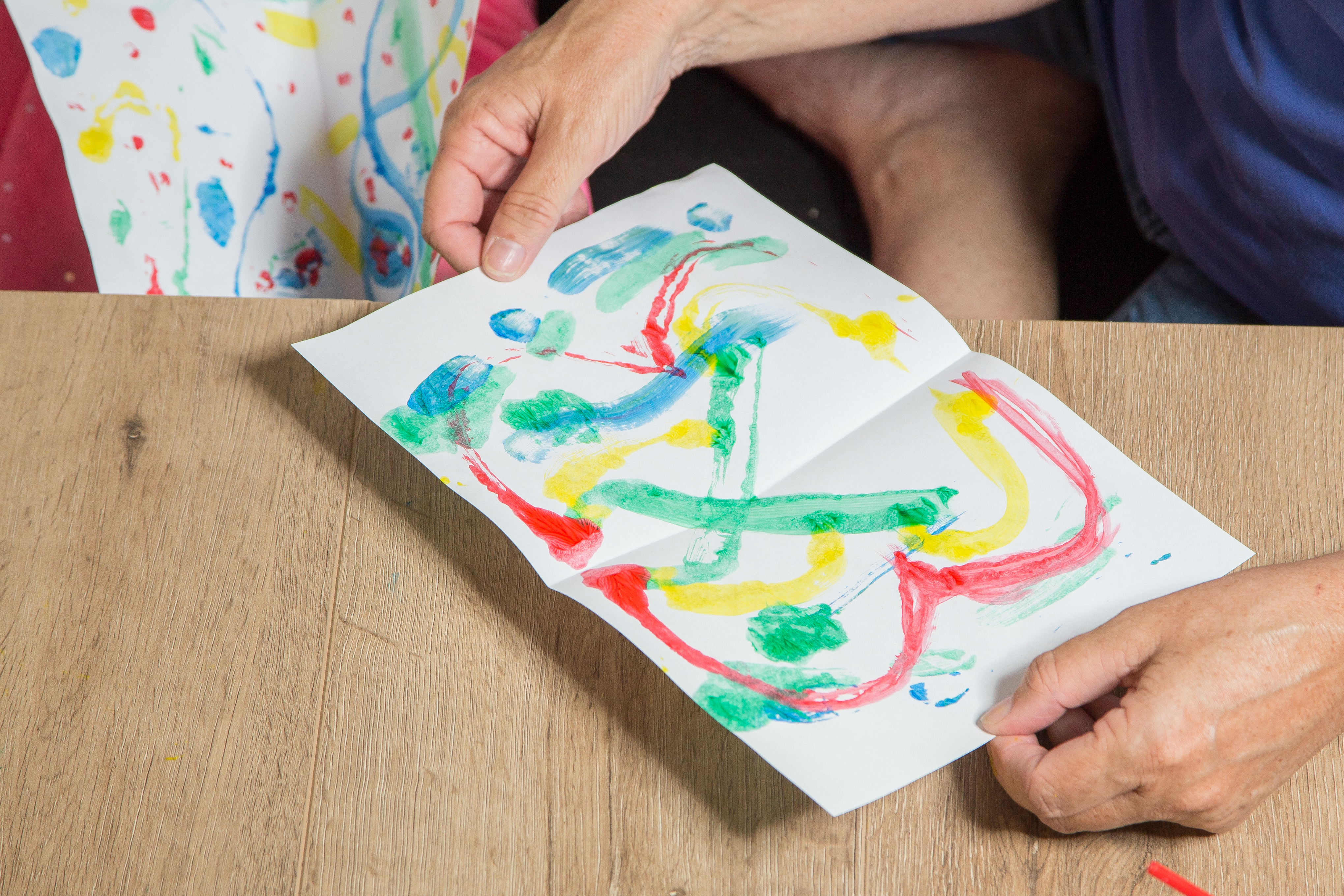 How Can I Get KidsWantU?
KidsWantU is a revolutionary and wonderful product that helps families everywhere. In our busy world it's important to remember the face-to-face social skills needed to stay connected. After all, families are important, kids are our future and time is hard to find!
KidsWantU will be launching in December of 2019, just in time for the Christmas school holidays! As part of our crowdfunding campaign, we're currently making available exclusive EARLY access to our app, HERE!
If you'd like to keep up to date with KidsWantU's latest news and fun parenting content, follow the fun on our Instagram and Facebook page!
Thank you in advance for all your support! Whether that's by making a pledge or sharing what we post on our socials about the KidsWantU campaign! ☺