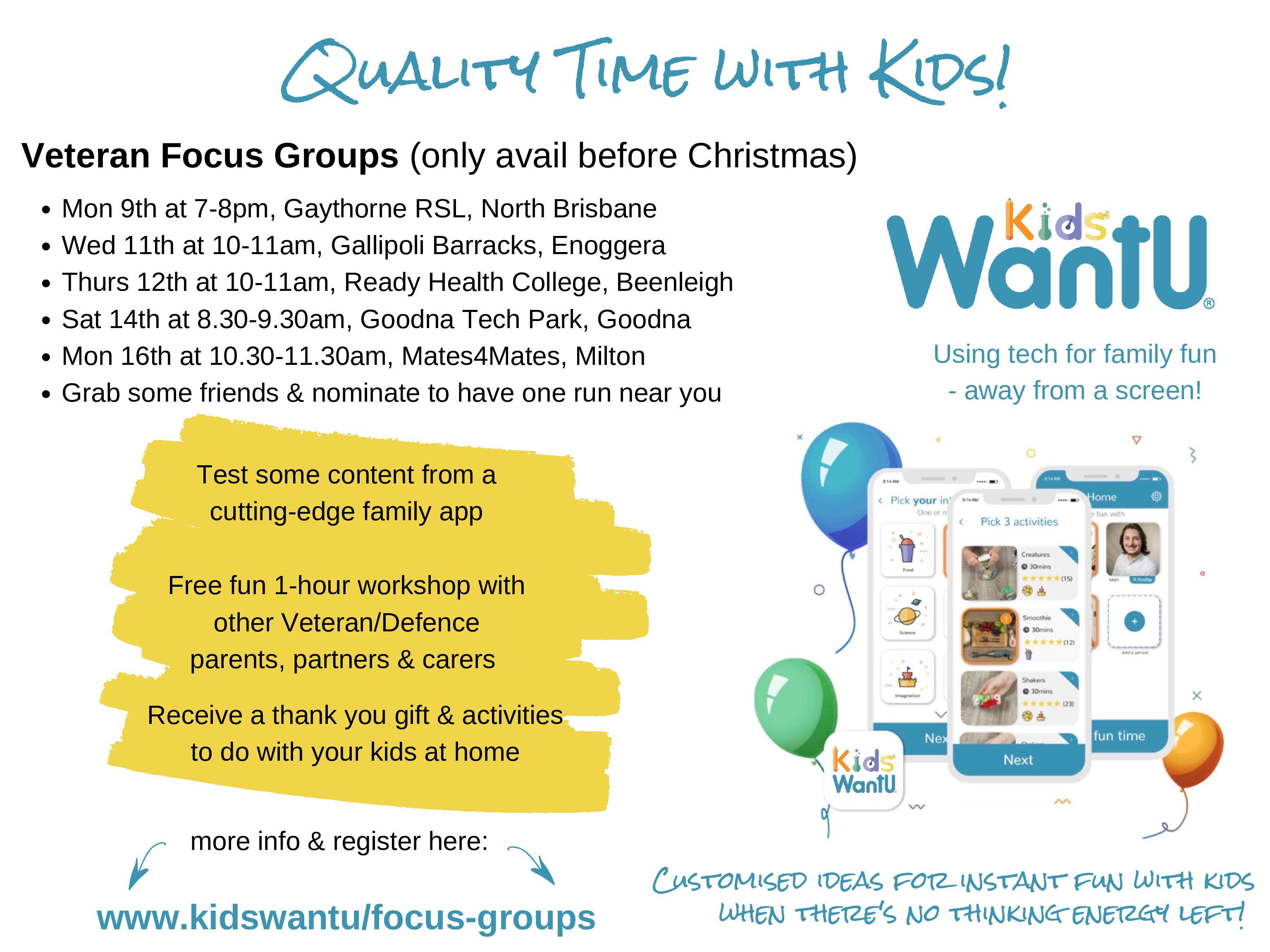 The KidsWantU QLD wide, Veteran's Focus Group Challenge is on through to late December, 2019 (although please register your interest if you'd like us to continue into 2020)
We're working with the Department of Veteran Affairs on a project to help parents everywhere, better engage with their children enhancing lives for families across Australia.
Following 4000+ downloads of our prototype app, a national full product launch is planned for December. In the next three months, we'll be running a series of fun Focus Groups across Queensland with veteran parents, partners and carers.
Their input will provide the basis on how KidsWantU will empower parents everywhere to:
do the best they can
get more valuable time with their kids.
The Focus Groups will be short, interactive workshops with a bunch of Veteran parents/partners having fun together.
Participants will receive a thank-you gift and unique things to do with their children at home.
These once-off groups can be run during the day, evenings or weekends, at times that best suit the participants.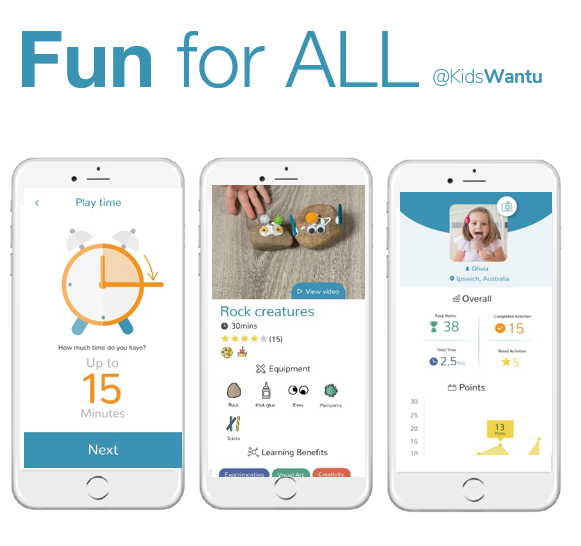 KidsWantU is about fast family fun together with off-screen activities to do with 2-10yr olds
. 
It's an instant tool
using everyday items, customised for ages, preferences, time and place.
 .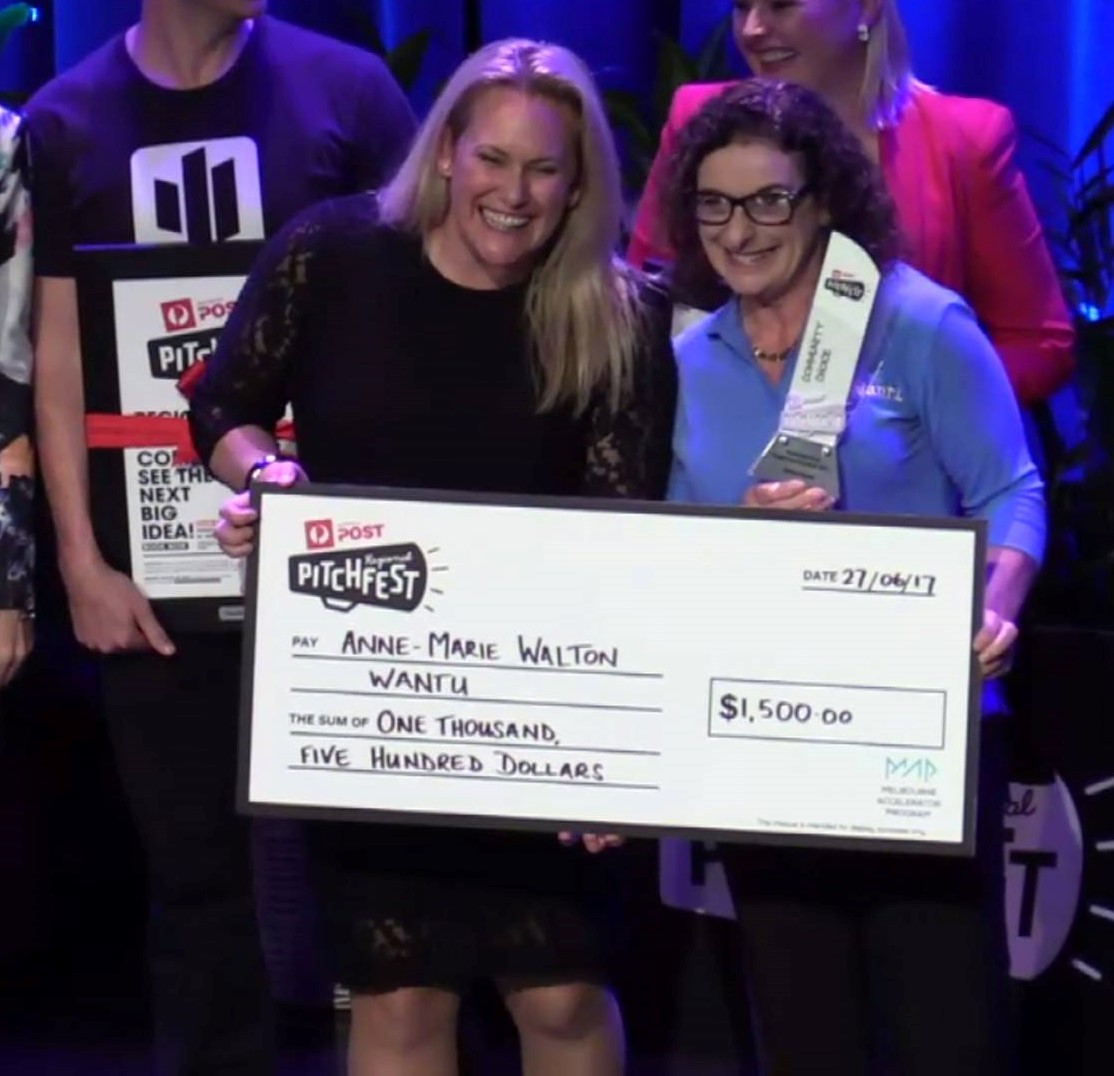 Click
here
for a  1½ min overview of KidsWantU with ABC TV News interviewing founder, Anne-Marie Walton and families.